BEEF BREEDERS INDEX 2024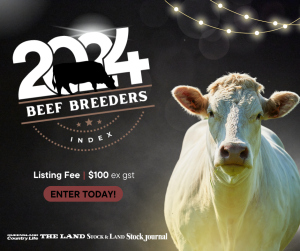 ENTRY FORM
Fill in the form to have your stud listed in ACM's  Beef Breeders Index.
Listings are displayed via breed and cost $110 inc GST
*If you have a second breed/stud your second listing is half price at $55 inc GST
** Youth members of any breed society can list their stud at half price $55 inc GST
One listing per form and payment is via credit card (please have your card ready before filling in the form).
For all enquires please contact Shantelle Lord 0409 335 501 or your ACM Livestock Rep.