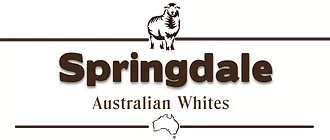 6th Annual Stanthorpe Australian White Ram Sale
2nd September 2022
Stanthorpe Showgrounds
80 Rams to be offered from Springdale and Keilah Studs
Australian Whites are becoming more and more popular as a meat sheep as the quality and texture of the meat is superior and unique to the breed.
Most commonly referred to as the wagyu of the sheep world.
The carcass is of a traditional shape and size for domestic trade lamb and also when grown out is also very suitable for the export market.
The meat is of a fine texture and appealing colour, it is succulent when cooked, due to the meats high intramuscular fat content. In conjunction with its low average melting point of around 37 degrees, in comparison to other sheep breeds which gives the meat its melt in your mouth quality.
Agents Elders, Ray White and TopX & AuctionsPlus
Mark Davey tel:0417 247 372
Stanthorpe Showground
Stanthorpe

, Australia