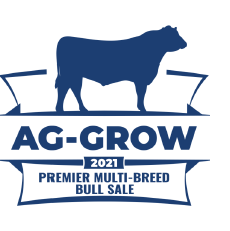 The AG-Grow Superior Multi-Breed Beef Bull Sale has been a feature at AG-Grow since the early years. Not all bulls qualify for this sale only those that have been selected to participate. This ensures only the highest of quality is maintained.
The Ag-Grow Superior Multi-Breed Beef Bull Sale is one of the features of the Ag-Grow Field Days. It is always held on the Friday morning of the 3 Day event, with the Official Opening of Ag-Grow preceding the commencement of the auction sale, at the Ag-Grow Bull Sale Complex.
Sale Selling Agent GDL favour a multi-breed approach to the Sale offering, in line with the diversity of breeds utilised in the herds of the Central, Western and Northern cattle country, the main drawing area from which bull buyers attend Ag-Grow. The Agents source the Bull Sale offering from leading Studs of individual breeds across the industry. Vendor Studs regularly support the Sale with high quality drafts of Sale bulls from as far away as South Australia, New South Wales, Darling Downs and of course local areas. "Our Vendors have a good understanding of the credentials needed in the bulls they select for this Sale, to perform and produce at a high level in the Central and Northern Queensland environment".
The Sale is conducted UNRESERVED, a wonderful benefit for Bull Buyers, and all Sale bulls are always penned in breed sections, available for buyer inspection, on Thursday, the first day of AG-Grow Field Days each year.
We are continuously lifting the standards of the Sale, which is now regarded as one of the leading multi-breed bull auctions of the Beef Industry. The Sale is ideally positioned to service cattle producers from the Northern areas up through Clermont, Belyando, Charters Towers across to the Central Coast and through Nebo, Collinsville, etc., West to Longreach, Winton and Blackall and Southern areas of the Arcadia, Western Darling Downs, Callide/Dawson and Central and North Burnett areas. Many of the bulls offered here are right up with the very best you'd buy at any Sale in the Spring Sale season."
For all Bull Sale enquiries, please contact:
GDL Dalby – 07 4669 6955 or Mark Duthie 0448 016 950
Capricorn Highway
Emerald
QLD
4720, Australia