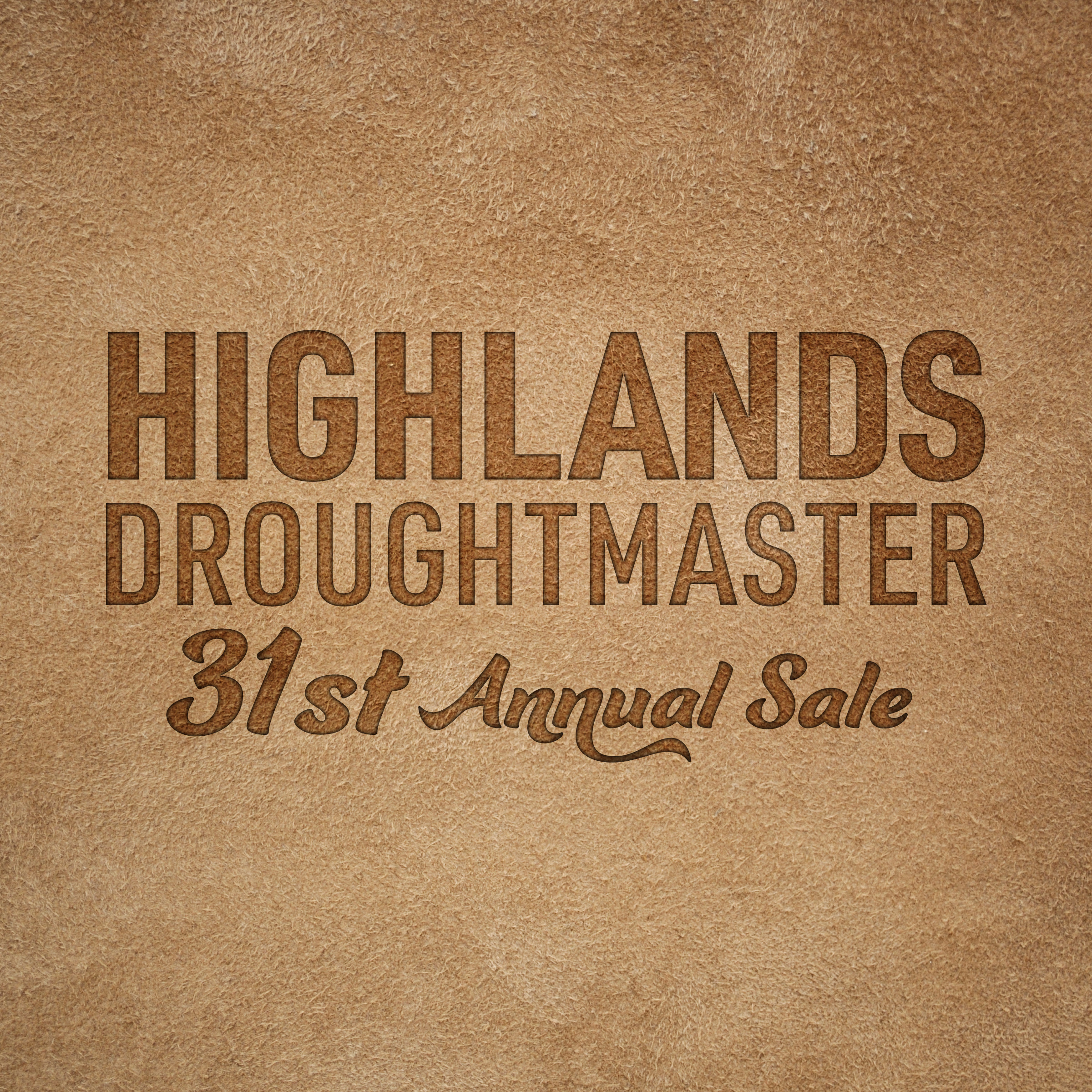 In March each year, the Clermont Saleyards comes alive with the hosting of the Highlands Droughtmaster Sale. Quite arguably one of the most affordable sales in Central Queensland, the Highlands Droughtmaster Sale has a reputation for consistently producing quiet, cost-effective, productive Droughtmaster cattle that perform well in the field. Going into it's 31st year in 2022 is true testament to the commitment of the sale vendors and the unwavering support of the local and not-so-local cattlemen and women who make the trek to Clermont each year. The Sale continually has a strong presence of repeat buyers year after year who source both stud and commercial bulls.
Some of the leading studs in the Droughtmaster world are represented at this sale and they bring with them a wealth of genetic strength in their cattle. The vendor group have all been involved since the sale's inception and many studs have passed into the second generation in that time.
Every year the Highlands Sale vendors strive for the recognition of hosting a sale that produces good beefy bullock bulls for the commercial cattleman as well as the higher profile sires for the discerning stud buyer.
This year the sale will be interfaced with Elite Livestock Auctions giving buyers the ability to purchase from anywhere.
Vendors selling this year are Almafi, Medway, Huntly, Karragarra, Strathfield, Vale View, Cairo, Warrina, Kenlogan, Redskin and Oasis.
Complimentary breakfast at 8am at the saleyards before the sale and a meet and greet the night before from 6:30pm at the Commercial Hotel in Clermont.
Please contact Elders agents Anthony Ball 0428275499 and Will Stoddart 0436814747.
Clermont Saleyards
Clermont

4721, Australia