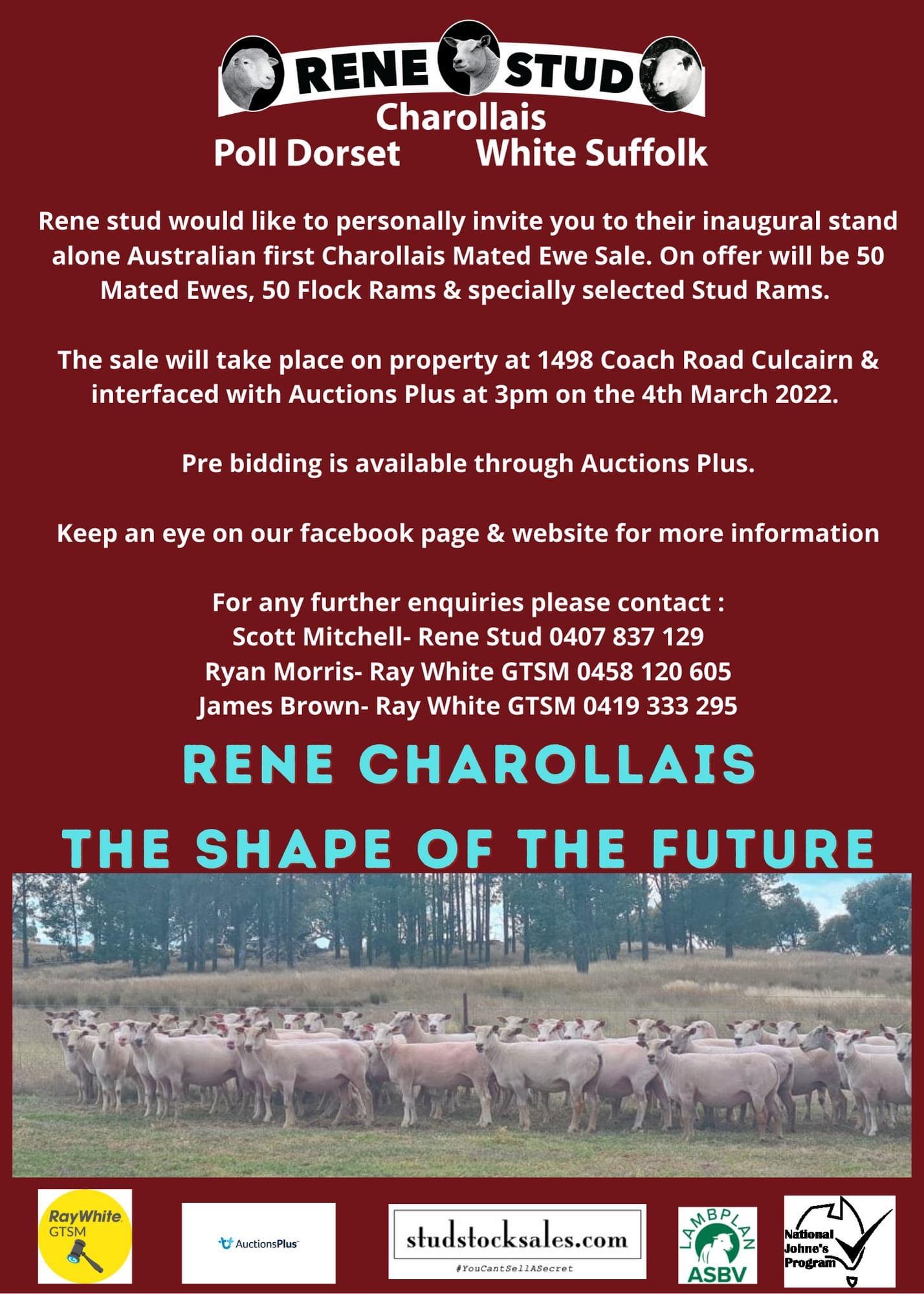 Rene Stud would like to personally invite you to their inaugural stand alone Australian first Charollais Mated Ewe Sale.
On offer will be 50 mated ewes, 50 flock rams and specially selected Stud Rams.
The sale will take place on property at 1498 Coach Rd, Culcairne and will be interfaced with AuctionsPlus at 3pm 4th March 2022.
Pre-bidding is available through AustionsPlus.
For any further enquiries please contact:
Scott Mitchell – Rene Stud 0407 837 129
Ryan Morris – Ray White GTSM 0458 120 605
James Brown — Ray White GTSM 0419 333 295
1498 Coach Road
Culcairn

, Australia